Visuals can synthesize information in a powerful, memorable way.
At the Graphic Distillery we partner with change consultants, strategists, and innovators to help groups process complex information, generate new ideas, and solve problems.
Whether that's by providing graphic facilitation that captures the ideas, strategy, and vision generated at a live event, or a custom illustration that crystallizes the essence of a presentation, or an animated video that resides on your intranet or website, we provide visual solutions that improve the way your team learns, builds shared meaning, and takes action.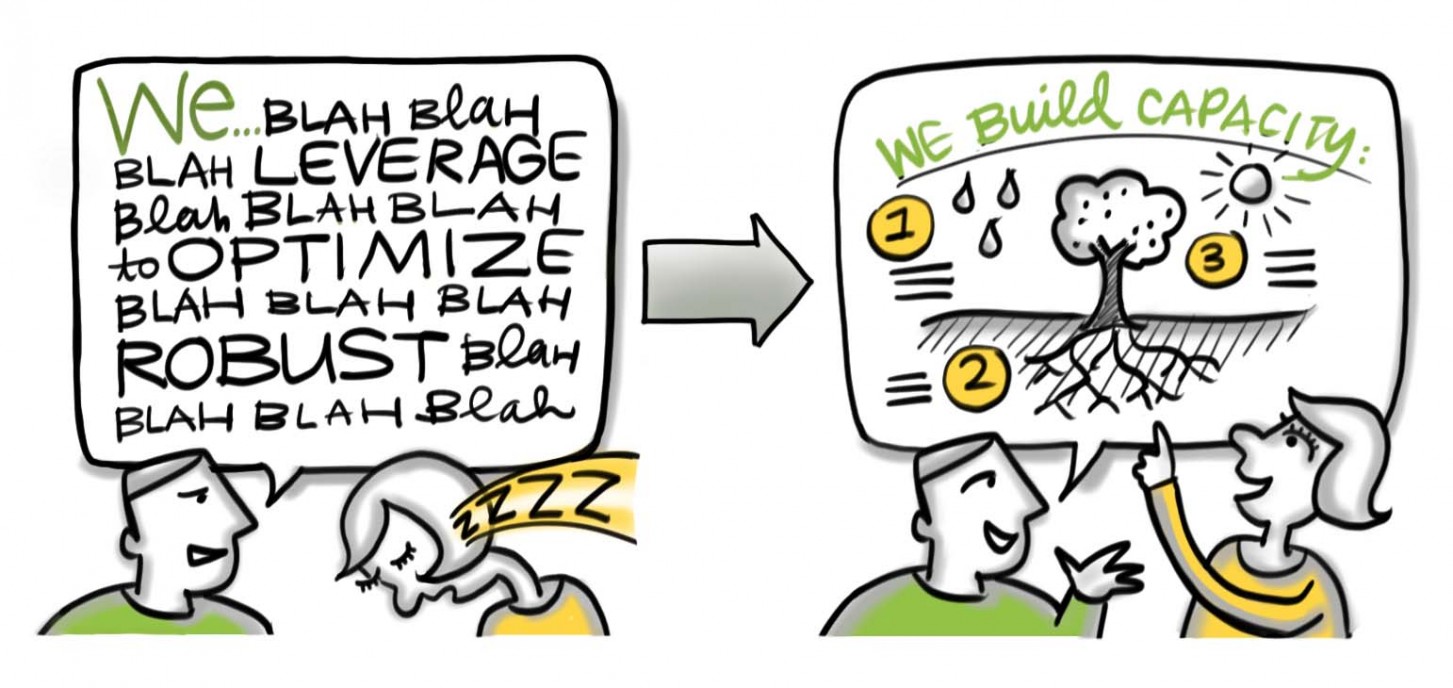 ---
"

I have been working with Emily for more than ten years. She is absolutely my right arm in any creative client session. Emily has many special talents, but I think her greatest gift is her ability to create visual metaphors in real time, for complex strategic thoughts. Her flexible and creative mind is of huge value during those moments when a team is struggling to shape their ideas into a clear concept. Additionally, Emily is sharp, professional and really, really fun to work with."

-Cecilia Lynch
Founder and Principal, Focused Momentum

"

I've been working with Emily for over five years and it is an absolute delight to collaborate with her! She is a great listener, and is incredibly quick at translating concepts into visuals. Our strategy sessions and learning initiatives would not be the same without her charts to support our process, clarify our thinking, and share back our learnings to the organization."

-Andy Billings
Profitable Creativity (VP, Organizational Effectiveness), Electronic Arts




"

Emily's gift of visual thinking enabled us to deliver a world class strategic planning process.
There is no one more intuitive, insightful and able to pick up the organizational culture as Emily is!"

-Kristofer Cooper
Vice President, Human Resources, MorseLife, Inc.