---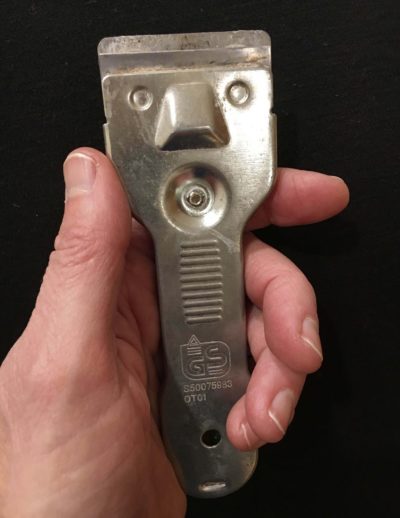 Recently I was rifling through the kitchen junk drawer at my mom's apartment, and I found the scraper shown here. A very clear character immediately jumped out at me. I can't imagine not seeing a face in this tool, with his crew cut hair, startled eyes, three-dimensional nose, and shocked mouth. (Clearly, he was outraged at being forced into such a harshly lit photo!)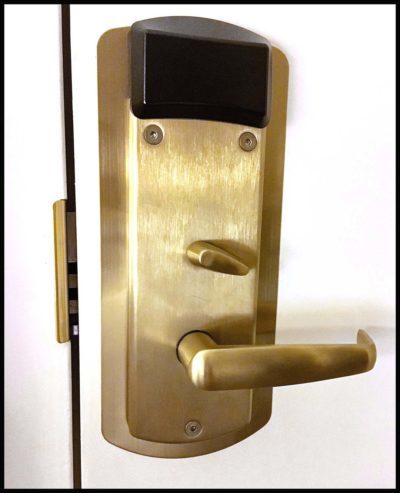 Several days before I happened upon Mr. Shocked Scraper, I noticed another episode of face pareidolia (the phenomenon of seeing faces where none actually exist). This time I was in Santa Barbara for work, and when I glanced at the door handle inside my hotel room I saw this surprised face staring back at me! The wide-set eyes appeared under glossy dark hair, (or was that a Russian fur hat?) the nose was rakish but demure, and even though the mouth was occupied with what – a backwards pipe? – a bent lollipop? – it still read as a face to me.
At one point it was assumed that only neurotic people saw faces like the ones above, (hmm, I protest!) but in a recent study conducted at the University of Toronto, in association with several Chinese universities, a different conclusion was reached. The lead researcher, Professor Kang Lee summed it up by saying,
"…Our findings suggest that it's common for people to see non-existent features because human brains are uniquely wired to recognize faces, so that even when there's only a slight suggestion of facial features the brain automatically interprets it as a face."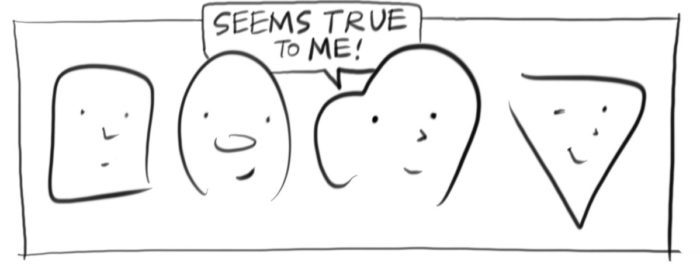 ---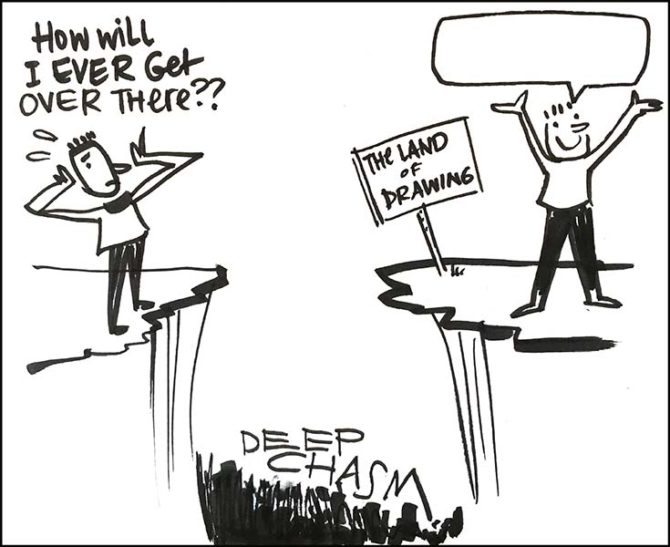 It's not uncommon that people come up to me at the end of a job and comment on the visual charts I've created. "Wow, you really have an artistic talent – quite a gift," they say, sometimes followed by, "I can't even draw a straight line!"
I appreciate the compliment, but I always find myself wanting to address the underlying assumption – that drawing skills are only in the realm of talent, rather than techniques that anyone can learn!
With less art being included in U.S. school curriculum, fewer people are exposed to learning how to draw, which means that drawing as an act gets shrouded in mystery. This leads to the assumption that drawing is a "gift," which some people have, and others don't.
If art classes were more common in school, people would find that drawing is like any other skill: it can be broken down into components and taught. In a studio art drawing class, there is instruction on what to look for, and multiple techniques on how to draw what you see.
In contrast, it's assumed that even if a person isn't particularly inspired by math in school (that would be me!) he or she would eventually make it through the various levels of math classes. Sure, some students may be adept, even brilliant mathematically, but nevertheless everyone learns math in school.
It's a given that math is a tool that has many applications, and is also a way of thinking. The same is true for drawing. Everyone can learn to draw, and some people may choose to take that skill and use it in service of fine art, architecture, illustration, or as a tool to aid thinking and build clarity, either for oneself or with groups.
---
Meet Emily
---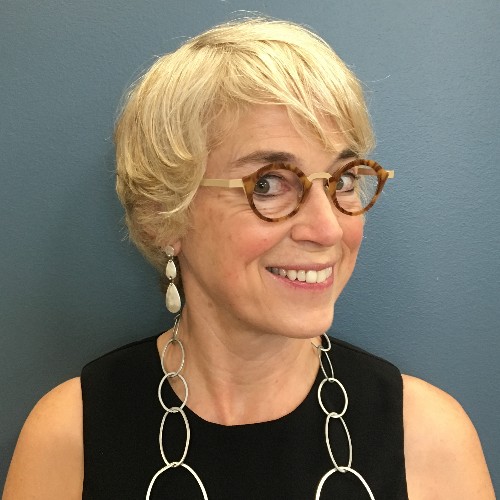 Emily Shepard is a graphic facilitator, illustrator, and teacher with over 15 years' experience. She is passionate about using the power of visuals to help people clarify and align their thinking, collaborate effectively and create change.