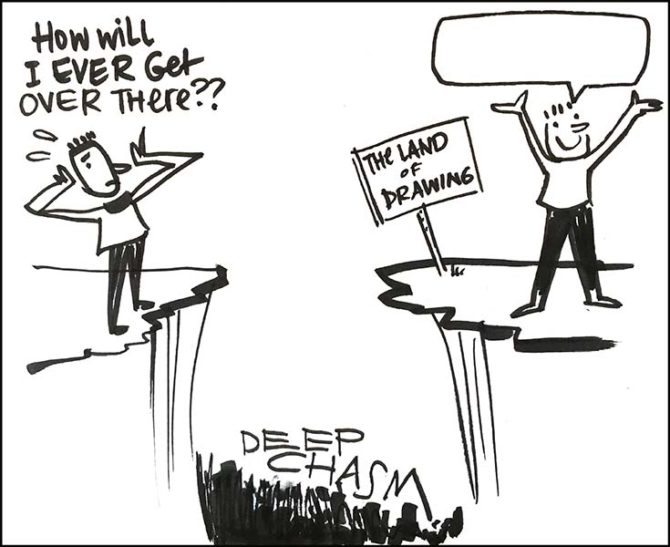 It's not uncommon that people come up to me at the end of a job and comment on the visual charts I've created. "Wow, you really have an artistic talent – quite a gift," they say, sometimes followed by, "I can't even draw a straight line!"
I appreciate the compliment, but I always find myself wanting to address the underlying assumption – that drawing skills are only in the realm of talent, rather than techniques that anyone can learn!
With less art being included in U.S. school curriculum, fewer people are exposed to learning how to draw, which means that drawing as an act gets shrouded in mystery. This leads to the assumption that drawing is a "gift," which some people have, and others don't.
If art classes were more common in school, people would find that drawing is like any other skill: it can be broken down into components and taught. In a studio art drawing class, there is instruction on what to look for, and multiple techniques on how to draw what you see.
In contrast, it's assumed that even if a person isn't particularly inspired by math in school (that would be me!) he or she would eventually make it through the various levels of math classes. Sure, some students may be adept, even brilliant mathematically, but nevertheless everyone learns math in school.
It's a given that math is a tool that has many applications, and is also a way of thinking. The same is true for drawing. Everyone can learn to draw, and some people may choose to take that skill and use it in service of fine art, architecture, illustration, or as a tool to aid thinking and build clarity, either for oneself or with groups.